Job and Bill of Tooling
Great tool management relies on well planned tooling requirements. CRIBWARE delivers powerful job planning for those tooling needs.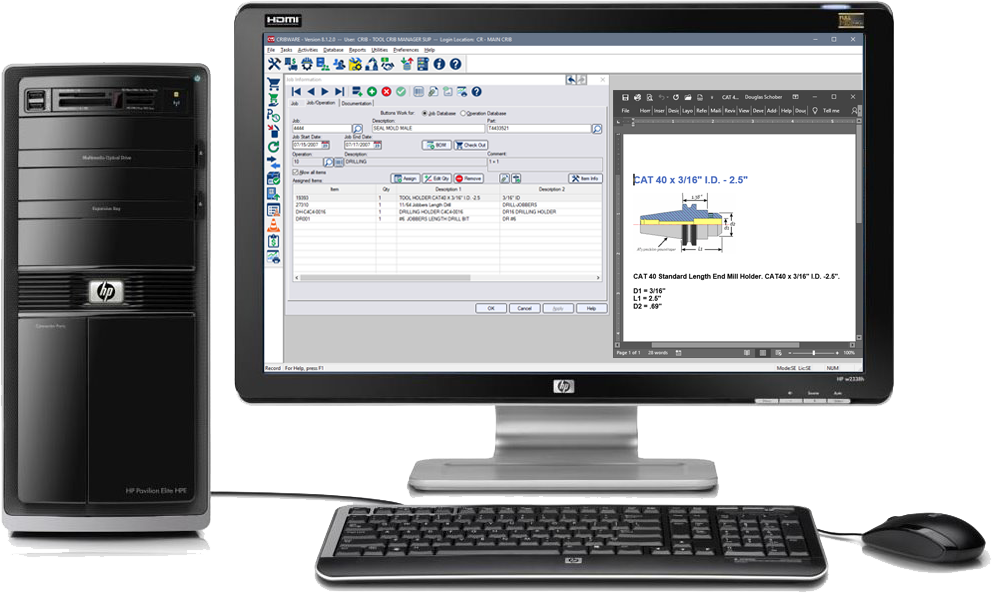 Efficient manufacturing production requires thoughtful planning and scheduling of material requirements for tasks and jobs. Using the CRIBWARE Job/Operations module ensures that a proper bill of material or tooling list is used for your unique manufacturing challenges. These listings include kits, assemblies, gages and fixtures. Once job and part records are created, an unlimited number of operations can be built, and then items, kits, or assemblies can be assigned to each operation. Additionally, with the optional Machine module, jobs or parts can be assigned to a default machine for usage and cost tracking.
An advantage of using the CRIBWARE Job module is the ability to display an item list during check out (issuing). This ensures the correct items are checked out to the job or machine and provides further usage accountability for the items. CRIBWARE reports provide the value of tooling checked out or used on a particular job or part as a result of this practice. Tooling lists also help planners determine what needs to be ordered before a job is started. Ultimately, the tooling costs for each job and operation can be used for better quoting and estimating on future jobs.