Shelf Life Management
Tracking lots and batches of your date sensitive materials reduces waste and improves product quality by ensuring usage of only valid materials.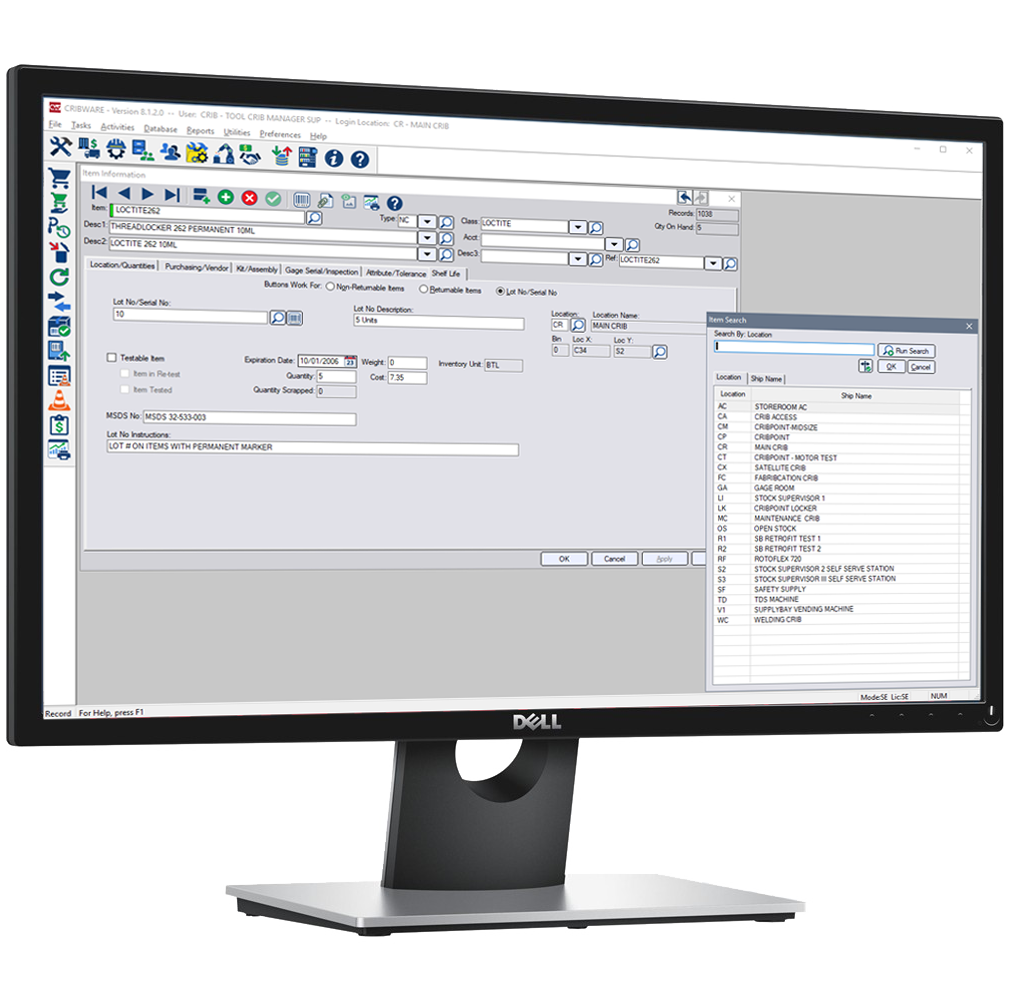 Shelf life management of supply items is something that has been around as long as there has been shelves. A shelf life item is defined as an item that deteriorates or becomes unstable over time; it therefore must be assigned a maximum storage period to ensure that it performs satisfactorily when used. Industrial cribs and storerooms have hundreds of items that are time sensitive. Examples include: chemicals, adhesives, batteries, hazardous materials, paint, welding materials and cleaning supplies.
The CRIBWARE Shelf Life module establishes and tracks the time sensitive items by lot numbers and expiration dates. A test tracking function permits the testing of qualified items to determine whether the item can still perform to its specifications. Shelf life items include standard and hazardous items, both returnable and non-returnable.
CRIBWARE
will track your date sensitive materials by up to 10 different simultaneous criteria:
Employee/person
Department/work area
Machine/work center
Job/operation
Work Order/ Task
Asset/Task
Or two Optional user defined fields